Home > Theatre Talks >
Beyond Arduino: Now what?
Mitch Davis - Available in 6 days, 7 hours and 23 minutes (2021-05-14 07:00 EDT)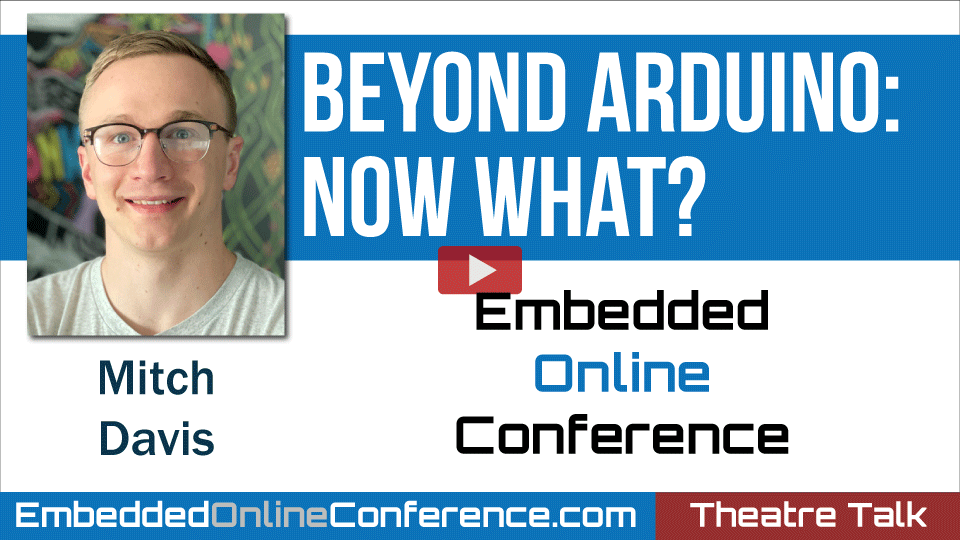 Arduino is an incredibly popular way for beginners to be introduced to microcontrollers, but leaving the Arduino ecosystem can be quite scary. This presentation is directed at beginners AND experienced embedded engineers. It focuses on what it feels like to learn new microcontrollers beyond Arduino, and where you can go to find answers when you run out of youtube videos, books, and tutorials.